Ohhhhhh my gosh. I haven't been this excited about a gluten-free company since, well... ever.
My mom made these amazing little "dinosaur egg" cheesebread balls for Thanksgiving. Everybody loved them - slightly crispy on the outside, rich and chewy on the inside. Gluten free bread products are rarely flexible or chewy. (Most just crumble apart and make a disappointing mess.)
Chebe Original Cheese Bread mix makes 16 adorable little bread balls - the mix itself is only about $2.75, which is a great deal considering most gluten free mixes are overpriced.
The box:
Can you see why my husband calls them dinosaur eggs?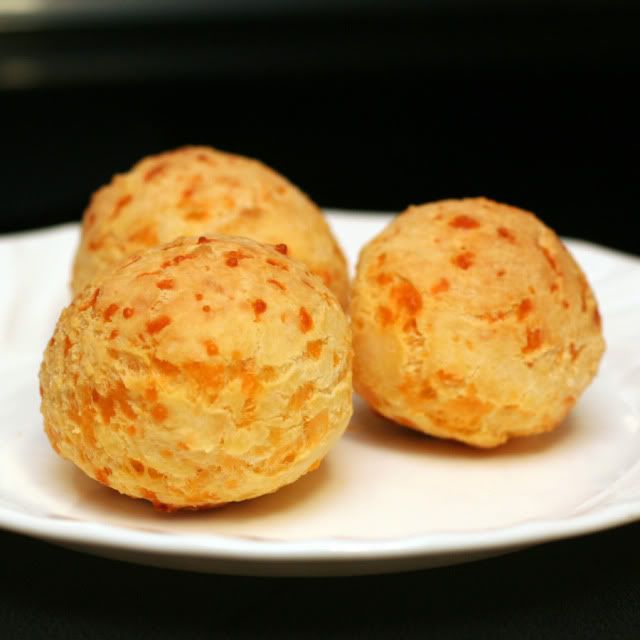 My parents bought me additional Chebe mixes for Christmas. We made the cheesebread on Christmas day, but I waited until tonight to try to pizza crust mix. It was a lot easier to make than our old standby of Bob's Red Mill, and WOW - the taste is unbelievable. It's mind-bogglingly good.

Here the box!