I think it's about time to spill the beans... we're getting a puppy. Specifically, an adorable pariah-type puppy from a coastal region of Sonora, Mexico.
She's about 8 weeks old right now, and her name is Tallahassee. (We call her Talla for short.)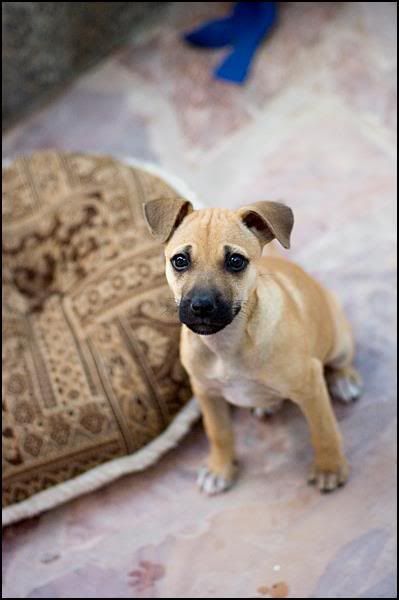 Of course, getting a dog from Mexico to Iowa is posing some... difficulties. Right now, our best option is for someone to take her to Colorado in 1-2 weeks. A friend of mine will hopefully be able to drive her to meet me in Nebraska.

Unless, of course, a Colorado rescue can hold onto her until the 17th, at which time I can pick her up and take her home!

It's late, I have work tomorrow and a dog show this weekend, so I'll share more details about sassy little Talla another day. I just wanted to get this whole thing out there.