B-A-N-A-N-A-S.
Yes, I made banana bread just so I could use that title. I'm baaaad.
My parents bought me a gluten-free banana bread mix from a company called
Breads From Anna
. There must have been a TV segment about the company, because three people from my hometown emailed me to tell me about it. Of course, when my friend Jess told me about it, I read the website address wrong and thought the company was called Breads Fro Manna. I was confused, in a hilarious sort of way. FRO MANNA, dude!
It was 9:30pm, and I was skipping my run because I'd... well, I felt like skipping. Get off my back, it's been a busy weekend!
Anyway,
I decided that the bananas I'd bought several days prior were just about ready to go bad, so the Banana Bread Fro Manna had to happen. Tonight. Right now.
I followed the directions. Again I had a mental soapbox-rant over the fact that all recipes call for beating, and that's not cool because not everyone has an electric mixer/beater device. So I whisked it vigorously and hoped it was sufficient.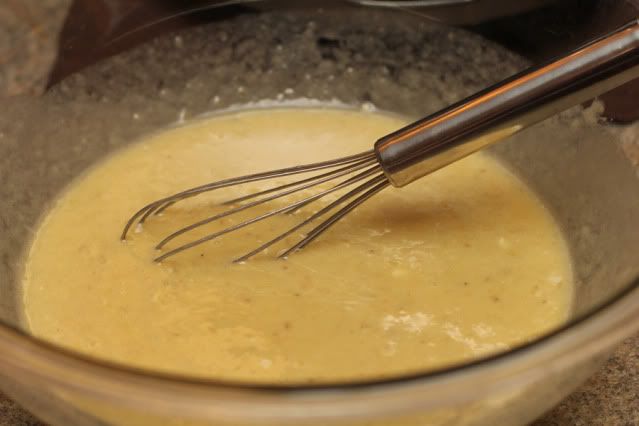 The directions said to dust the pan with tapioca flour or rice flour. Do you think I had either one? Ha, no. That would have required planning. All I had was soy flour, and it most definitely did not want to be dusted onto anything. Crap. Okay, damage control, what else could I.... oh. Directions also said I could make muffins.
Muffins
were actually doable.
In interest of full disclosure, I am not a good cook. Pair the cat-vomit batter with my distinct lack of finesse in the kitchen, and I began to have serious doubts.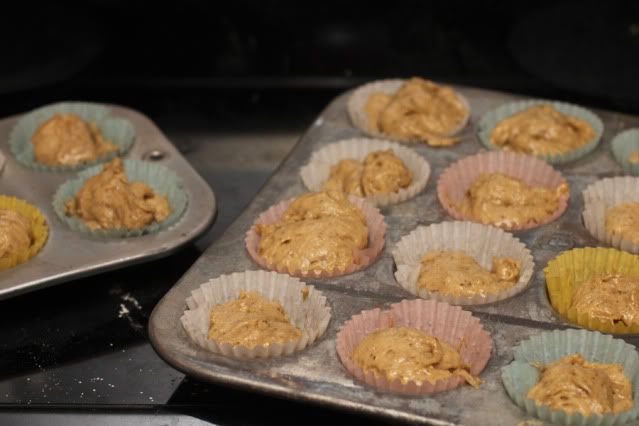 Setting the timer on the oven, I wandered back to my computer and started typing out this post. Photos were uploaded, giggles were uttered, dogs were told to shut up.
** At this point, the author got up to check on the muffins. **
Well holy cow, they don't look like cat vomit anymore! And they smell good!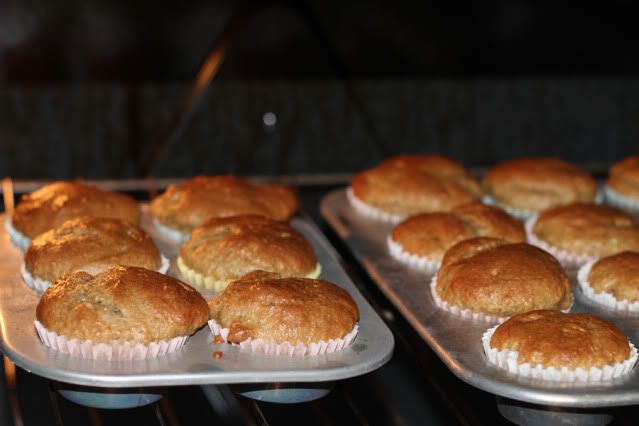 ** At this point, the author ate a banana bread muffin. **
Um, they're okay. They taste a bit... salty. Weird texture, like they should be fluffy but they're actually kind of slimy, which is a huge contradiction and I think my brain is having trouble wrapping itself around that.

At least I found a way to say, "This sh*t is bananas, B-A-N-A-N-A-S!" tonight.

Tomorrow I'll share the details of my weekend, blow by blow, just like I did a few weeks back. But for now, I'm going to eat another slimy muffin and watch Super Troopers.