Steve and I went to the fair yesterday. I took photos.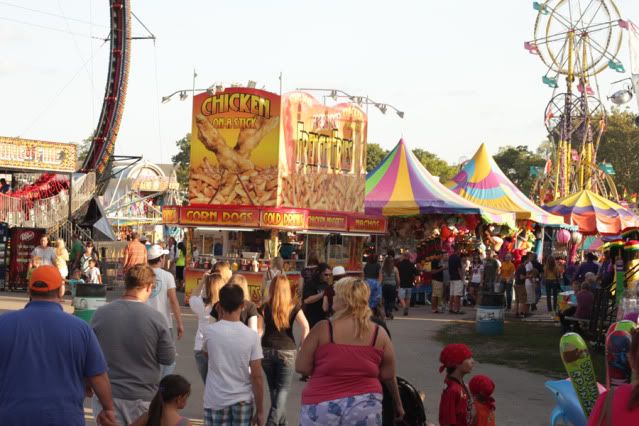 First order of business: Escaping the Carnie Maze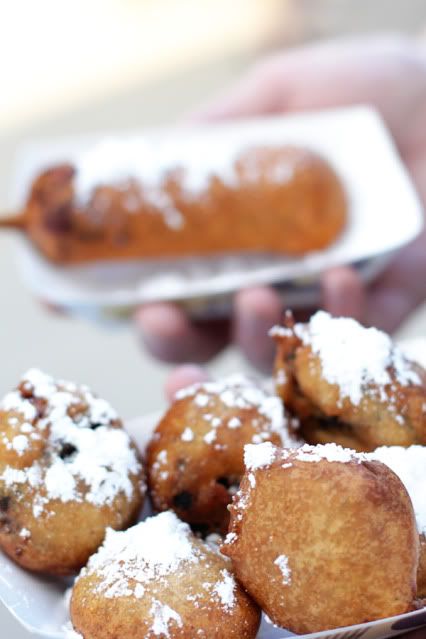 Deep Fried Oreos. Deep Fried Snickers Bar.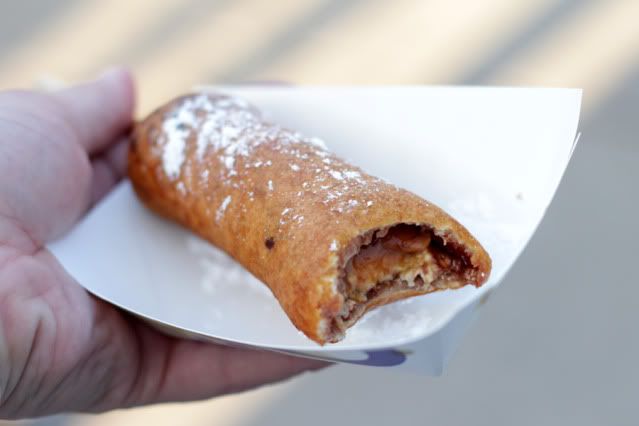 Deep fried Snickers bars are one of the three things I must get at the fair. Here was the first bite!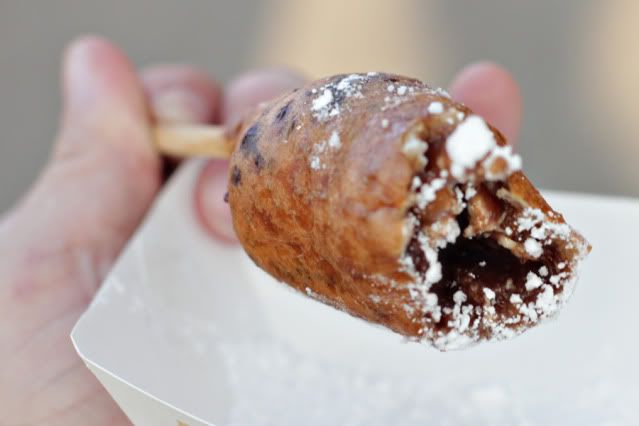 Almost gone, so sad!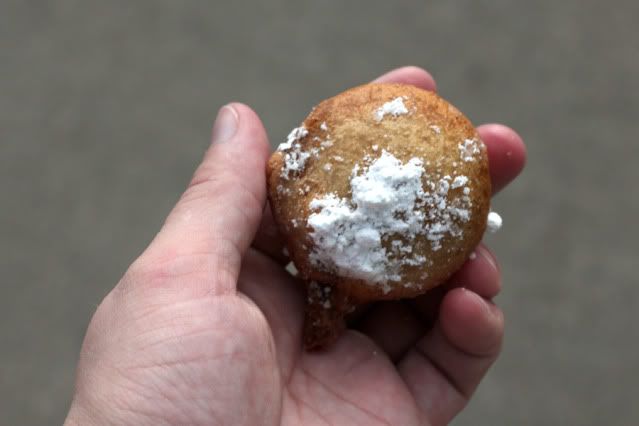 Deep fried Oreo, before.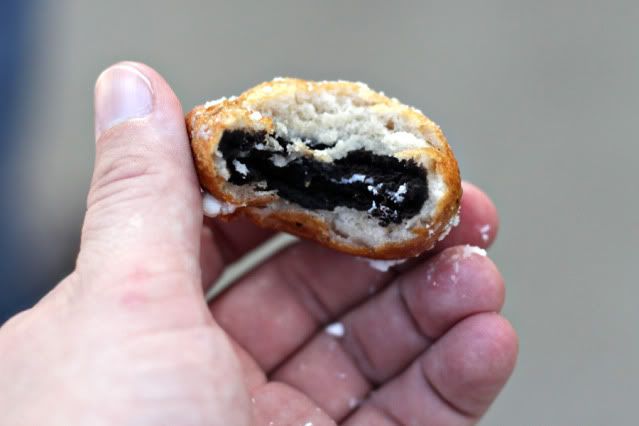 Deep fried Oreo, after.
Deep fried cheese curds... the second of the three things I must have at the fair!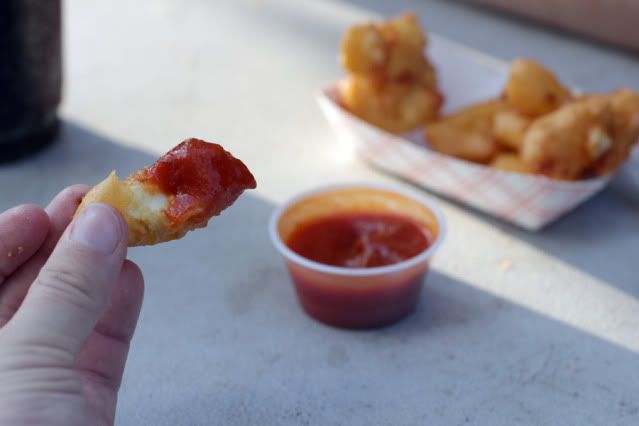 Surprisingly tasty when dipped in pizza sauce!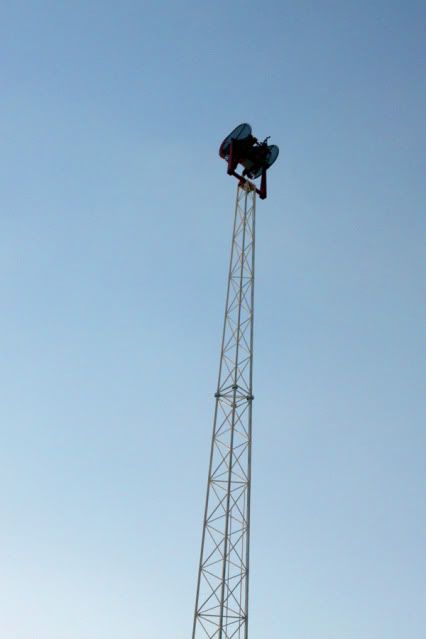 Steve tried to convince me to ride this. I told him I was ok with amusement park rides, but carnie rides are funerals waiting to happen.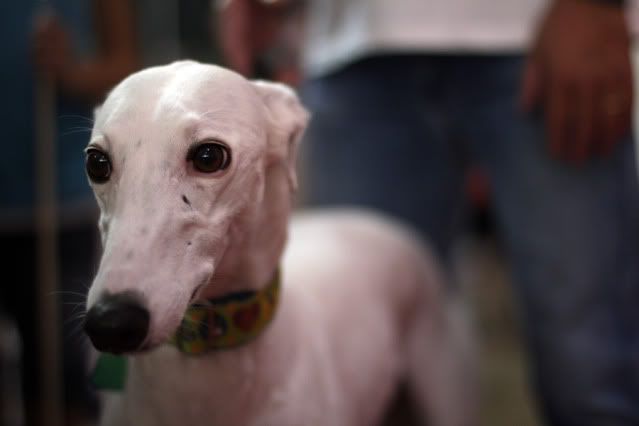 Greyhound at the Greyhound Adoption booth... so handsome!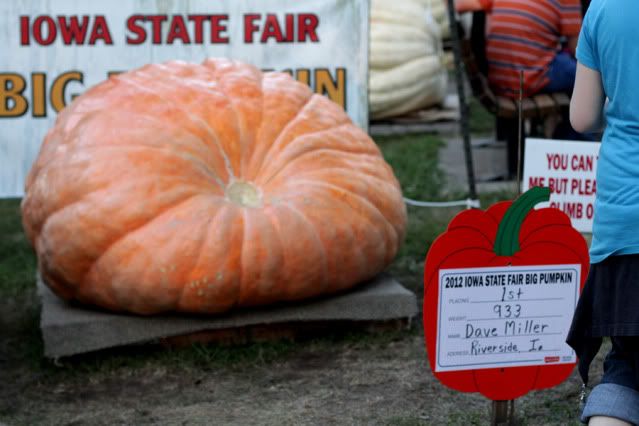 Damn. That's a big pumpkin.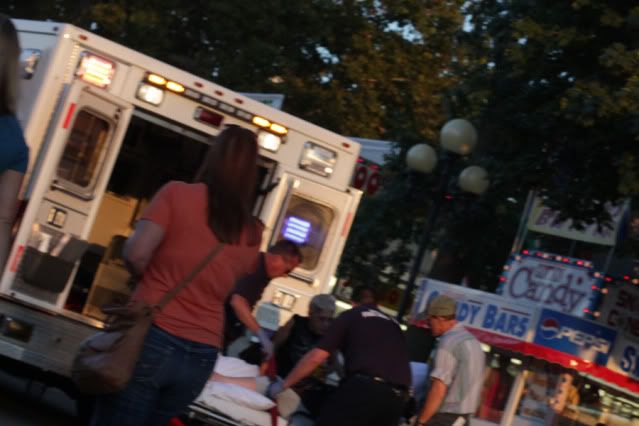 Steve was convinced that this lady fell off the skyride. I had my doubts.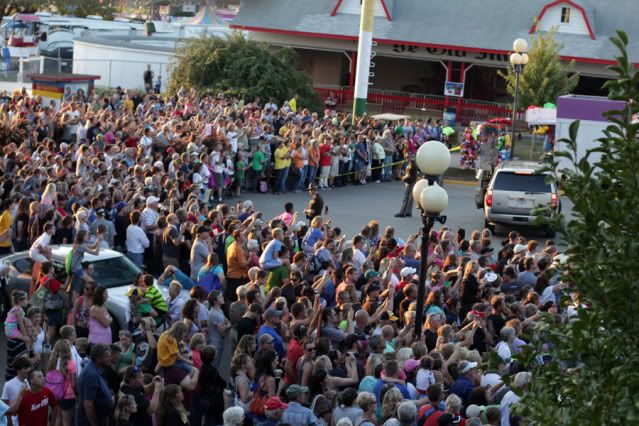 Then President Obama showed up. While I must admit that it's pretty cool to see the prez at your state's fair, I was (and still am) very unhappy that his entourage chose to park right next to the baby animal building. Because of the him, I didn't get to see any baby animals. Grrr.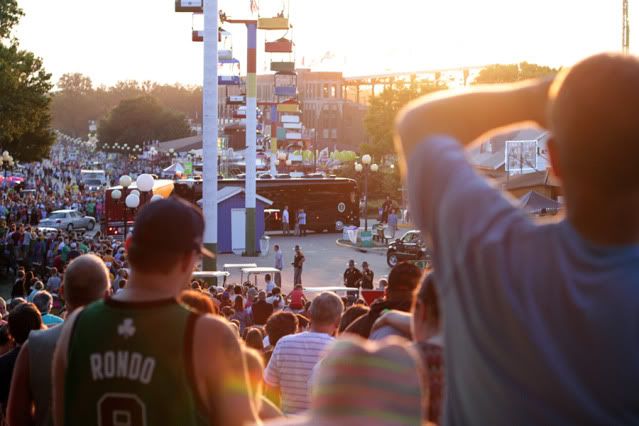 That's right, Secret Service. You just keep standing there, looking important.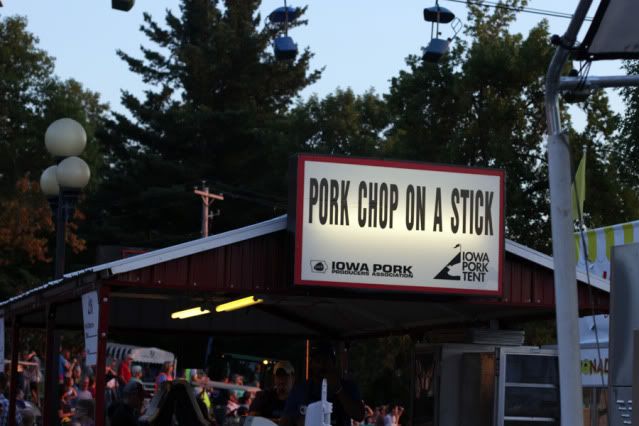 We finally made it around the Obama mess, just in time to get the third item I must always get at the Iowa State Fair....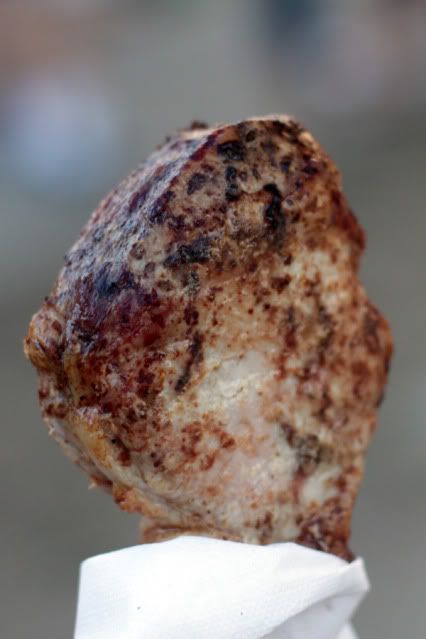 ...that's right. Pork chop on a stick. And by stick, they mean bone. Delicious!
I'll be going back on Sunday, but that will be a story for another day. Saying this upcoming weekend is the most
stupid
48 hours I have ever planned is an
understatement.
Prepare to be entertained.