Last night, as I was playing with my cats, I realized something.... my cats look like fluffy orange manatees.
Alarmed, I worked my fingers through their floof to make sure I hadn't been overfeeding them. Nope, I could feel ribs, so they weren't fat....
... they are just really damn fluffy. Jacques in particular looks morbidly obese, probably because his legs are very short so he's got about three inches of clearance between the floor and his belly floof. I'm convinced he's half-Munchkin or something.
I'm not entirely sure where I'm going with this. Sorry. Here are a few photos of my
manatees
cats. Scruffbuckets.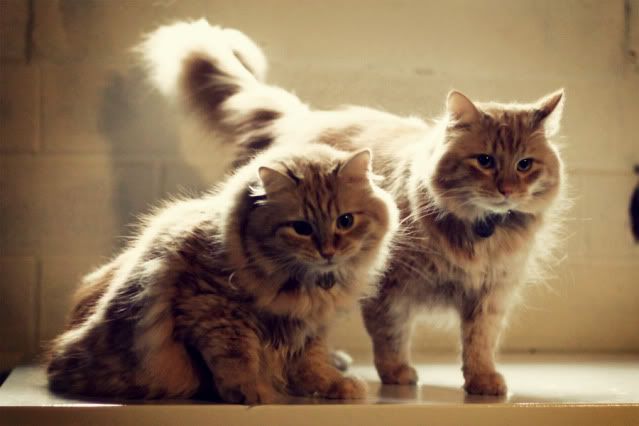 (Jacques Louis David and Pierre Eugene du Semitiere)