I've been a fan of Paco Collars since my very first purchase in 2007. I actually bartered for the collars - a
Zuma
and a
Pandora
in exchange for a ton of letterhead and thank-you cards.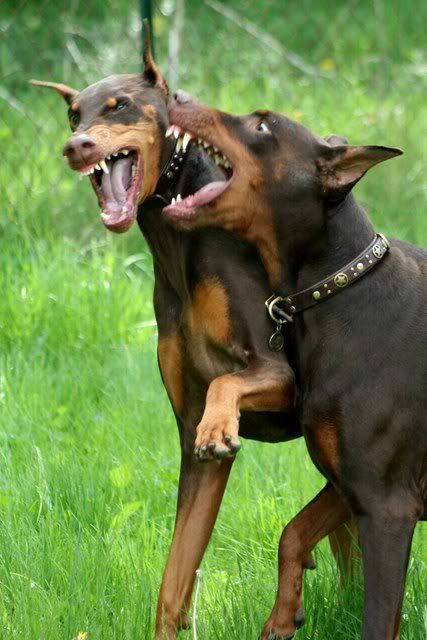 My collection of Paco gear has grown over the years, and I've always been disappointed that I've never been able to visit the Paco store in Berkeley or meet any of the staff that has treated me so well. When Paco Collars announced that they'd be holding a collar decoration class in Minnesota, I obviously jumped at the opportunity to work on my very own collar.
Yesterday, Kaylee and I left for Winona, MN at around 5:30am. I was so happy I didn't have to drive into the twin cities! After a quick potty break, Kaylee got comfy...
... and I got started on Poison's collar! I had an idea of what I wanted to do, but once I started on the design I realized it would be much harder than I originally thought. I decided to modify the design somewhat.
After the class, I did a photo session for an adorable Rottweiler named Apollo. Apollo's owner is a friend of mine who also made a collar at the Paco class. I must say, Apollo's new collar is quite possibly one of the coolest collars I've ever seen! None of my skinny-necked dogs would be able to wear it well, but it looks fantastic on Apollo!
I finally left for home....
... and attempted to get a photo of the collar on wild Poison! I semi-succeeded.
If you are a fan of Paco Collars and have an opportunity to attend one of their classes, I highly recommend it. You can make whatever you want, get to meet Paco staff, and hang out with other Paco fans. Beware of their trunk sales though... unless you have a big bank account!